At Connected, we use top-of-the-line ingredients and create our candles in small batches. Each candle is made with a coconut soy wax blend using natural fragrance oils. Coconut soy wax is clean burning and low-soot

No two of our candles are exactly the same, that's the beauty of handmade. While each of our handmade candles will be scented the same, each candle will have its own unique, personal touch from the maker.

We take great pride in every candle we make. With our attention to detail, we ensure each candle is delectably aromatic and meets the standards of luxury before it's sold. If you are not satisfied with your order, please let us know and we will be happy to accommodate your needs.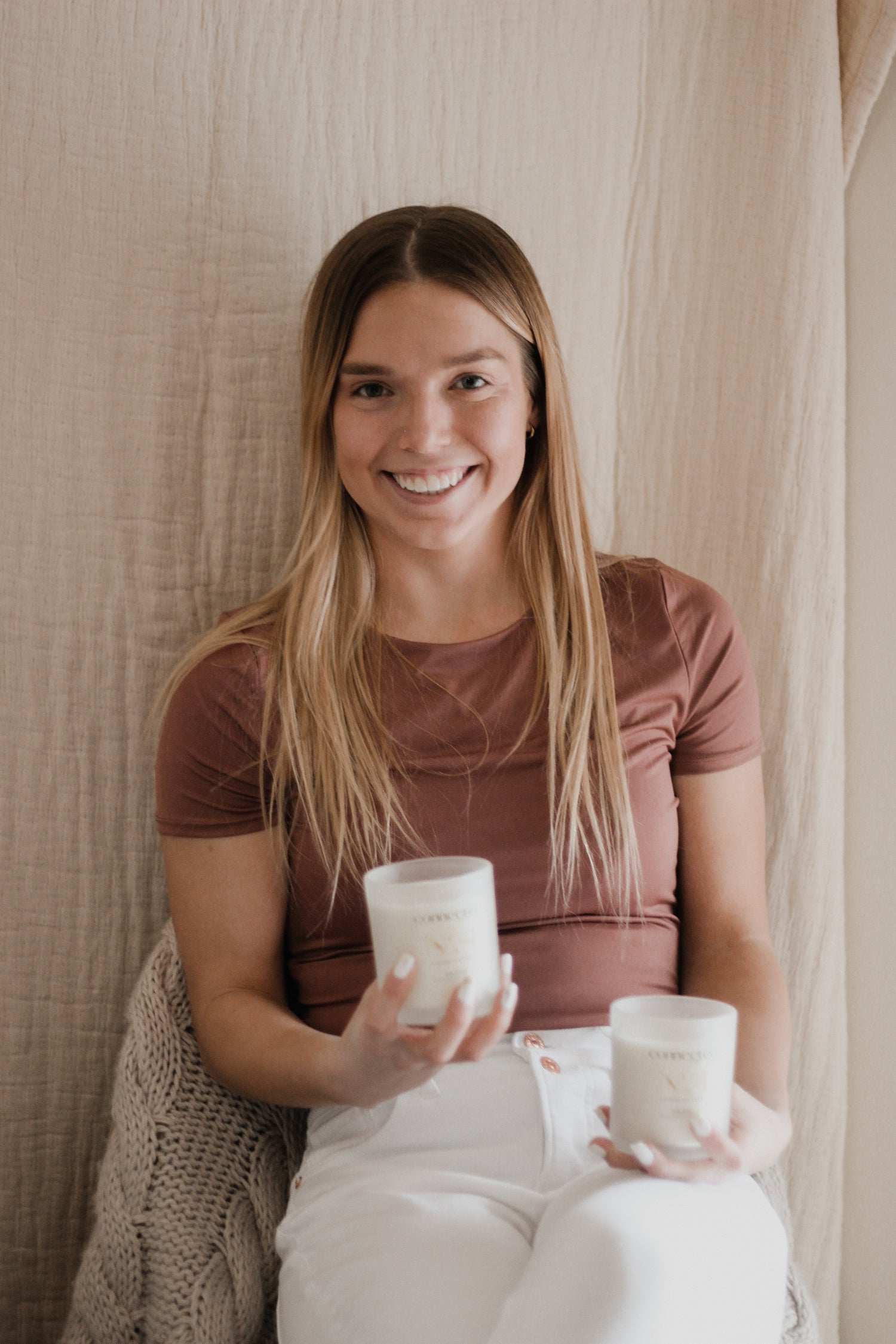 In 2022, Olivia Munroe realized candles meant more to her than just a good-smelling home decor item. To her, candles were a way to make her feel connected with herself and others. She found herself gifting candles as a way to stay connected to others, even if miles apart.
In 2023, founder Olivia Munroe created Connected Fragrance Company, with one goal- create high-quality candles that help people feel connected. The mission was simple- provide customers with a means of being present, despite the distance. Connected candles are handcrafted in the Midwest - made with coconut soy wax, natural fragrance oils, and crackling wood wicks.
Making connections is at the core of our purpose, so we are making every effort to bring you closer to yourself, your family, and your friends as you renew these relationships. We offer unique scents for women and men that capture stories and make them memorable, worth sharing, and just a little more delightful!